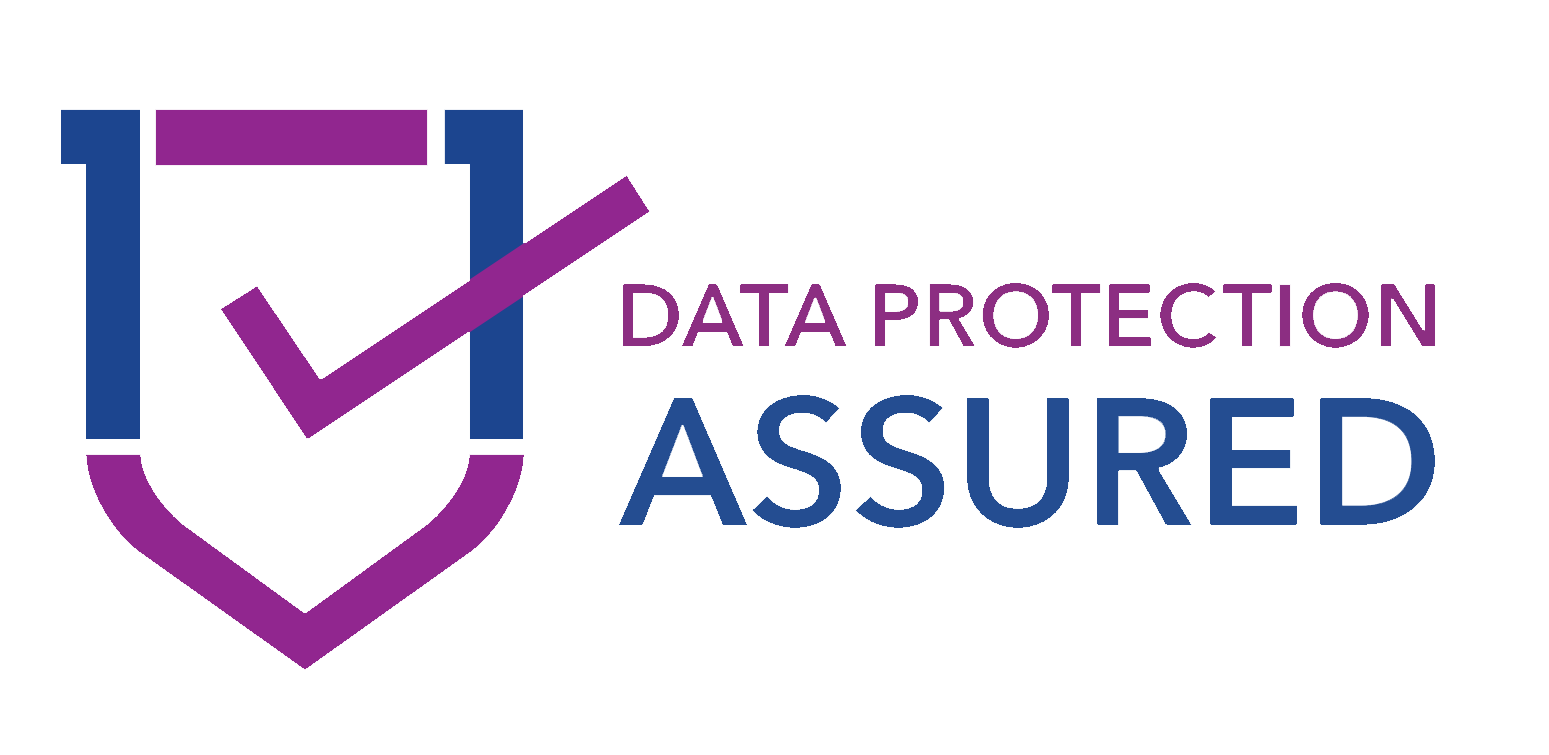 Our stringent encryption policies, advanced software, hardware, and physical security measures ensure that your sensitive information is handled with utmost care. Rest assured, our practices align with the highest standards set by the Data Protection Trustmark, a certification awarded by the Infocomm Media Development Authority (IMDA) of Singapore.
SERVICE TERMS & CONDITIONS.
1. Privacy Statement
1.1 Imagene Labs is committed to protect the privacy of the data you provide to us. We collect your personal and health information when you voluntarily
i) register an account on our website;
ii) enter information on our website;
iii) provide your DNA samples;
iv) when you purchase and made a transaction on our website.
1.2 We collect your personal data for the following purpose:
i) fulfilling your orders;
ii) deliver the product to you;
iii) providing customer service and support;
iv) marketing and keeping you informed of our new services and products upon your opt-in consent;
v) address and respond to your queries and/or requests;
vi) research purpose upon your explicit opt-in consent
1.3 We may use and disclose your information to
i) process your request;
ii) update your information;
ii) conduct marketing activities like contests, surveys and special promotions;
iv) address and respond to your query and/or personal data request;
v) fulfil your orders such as delivering the products to you, disclose bio data to our partners to generate genetic reports, disclose data to our courier service providers.
1.4 You have choices regarding our collection, use or disclosure of your personal data. You have the right to object to the processing of your personal data, and withdraw your consent in a manner described in section 1.16 below. If you choose not to provide us with the personal data as described in this Policy, we may not be able to fulfil our contractual duties towards you, facilitate your request, or provide the service to you.
1.5 We may collect, disclose or use your personal data pursuant to an exception under the Personal Data Protection Act or other written law such as during the following situations:
i) To respond to an emergency that threatens your life, health and safety or of another individual; and
ii) Necessary in the national interest, for any investigation or proceedings.
1.6 We use cookies to recognize your browser and capture and remember certain information, e.g. to help us compile aggregate data about site traffic and site interaction, so that we can offer better site experiences and tools in the future. You may turn off all cookies if you wish.
1.7 We do not sell, trade, or otherwise transfer customers' personally identifiable information to outside parties without customers' permission.
1.8 Accuracy of Personal Data
You should ensure that all Personal Data submitted to us is complete, accurate, true and correct. If there is a change to your personal particulars, please promptly update us. This ensures that you will continue to receive communications from us without disruption or delay. Failure on your part to do so may result in our inability to provide you with products and services you have requested. If we are in an ongoing business relationship with you, please ensure the requested personal data of your customer is accurate, complete and updated.
1.9 Transfer of Personal Data Outside of Singapore
As part of providing product and service to you, personal data may be transferred overseas. In case transfer is necessary in, we will ensure that the standard of data protection in the recipient country is comparable to that of the Singapore Personal Data Protection Act 2012. If this is not so, we will enter into an agreement with the receiving party to accord similar levels of data protection as those in Singapore.
1.10 Protection of Personal Data
1.10.1 Our website is scanned on a regular basis in order to make your visit to our site as safe as possible.
1.10.2 We employ appropriate administrative, physical, technical, and organizational security measures to help protect your Personal Data against loss and to guard against access by unauthorized persons.
1.10.3 Customers' information is only accessible to relevant persons who have special access rights, and are required to keep the information confidential. All sensitive information you provide is encrypted via Secure Socket Layer (SSL) technology.
1.10.4 We implement procedures and maintain contractual terms with each service provider to protect the confidentiality and security of your information. However, we cannot guarantee the confidentiality and security of your information due to the inherent risks associated with storing and transmitting data electronically.
1.11 Disclosure of Personal Data
1.11.1 If there is a need to disclose your Personal Data to third parties, we will ensure that they provide sufficient guarantees to us to have implemented the necessary security measures to protect your Personal Data.
1.11.2 Imagene Labs makes customers' information accessible to our subcontractors and partners e.g. website hosting partners and other parties who assist us in operating our website and conducting our business, because they agree to keep this information confidential. We may also release your information when we believe release is appropriate to comply with the law, enforce our site policies, or protect ours or others' rights, property, or safety.
1.11.3 We may use third-parties to display or serve advertisements on our behalf on our websites or elsewhere on the internet. These third parties may set their own cookies, pixel tags, or similar technologies on our websites to collect information about users' online activities over time and across different websites and applications in order to make our ads more relevant to you.
Please note: If you click away from our websites to visit the site of any third party advertiser, sponsor, social media network, or other third party site, you may be asked for your personal information for use of the social media network, or payment card or other personal information in order to purchase or use the products and services that those third parties offer, as applicable. These companies have their own privacy and data collection practices. We have no responsibility or liability for these independent policies. You should therefore review their privacy notices carefully regarding how your information may be used.
1.11.4 Imagene Labs may disclose personal information to third parties in these additional scenarios:
i) with your knowledge and consent;
ii) as necessary or appropriate to protect the rights, property, safety, confidentiality, or reputation of Imagene Labs and its affiliates or other users in various parts of the world;
iii) to enforce our terms and conditions;
iv) to prevent fraud or cybercrime;
v) to permit us to pursue available remedies or limit the damages that we may sustain; or
vi) as necessary or appropriate to otherwise address unlawful or harmful activity.
If we are going to release your personal information to law enforcement, we will do our best to provide you with notice in advance by email, unless we are prohibited by law from doing so. In addition, we reserve the right to withhold advance notice where it would impede an investigation of identity theft, or in situations involving imminent physical harm or harm to minors.
1.12 Imagene Labs strives to deliver to our customers relevant advertisements on our websites and elsewhere on the Internet. Imagene Labs uses third parties to highlight to you advertisements that are tailored to you based upon your interests or online behaviours. Any such advertisements placed on our behalf will contain information on or near them that informs you about the third party delivering you the ads and how to opt-out of receiving such ads in the future.
If you do not wish to have your information used by our third party partners for the purpose of serving you such advertisements, you may do so by contacting us.
1.13 We may occasionally run contests, surveys, or other special promotions on our and our partners' and associates' websites in which we obtain customers' information e.g. health, personal and demographic information like a zip code, age, or income level. We use this data to run the contests or promotions and send users promotional material about our company or third parties we deal with. Participation in these surveys or contests and providing additional customers' information is voluntary. Customers' information may be shared with other companies for marketing purposes.
1.14 If you are our partners' customer, we may receive your personal data from our partners in which you have been notified of the purpose and consented to the disclosure of the personal data to for the purpose of fulfilling your orders i.e delivering the products to you.
The personal data that is collected from our partner's customer could include but not limiting to:
i) Name
ii) Contact information
iii) Date of Birth
iv) Address
v) Email
Upon processing, Imagene Labs will retain your data for a period of 6 months for the purpose of continuing to provide service to you. Upon expiry of the retention period, Imagene Labs will purge your data in a secured manner. In the event of data breach affecting your personal data, Imagene Labs as the data intermediary shall immediately notify our partners without undue delay.
1.15 In order to comply with all applicable laws and regulations governing the collection and use of personal information, our Privacy Statement will be updated regularly. If you do not consent to any changes to our Privacy Statement, you must stop using the Websites and the Services, and notify us so that we can discontinue your account.
1.16 If you have any questions about this Privacy Statement or Imagene Labs' privacy practices regarding the below, you can contact our Data Protection Officer at dpo@imagenelabs.com and we will respond to you within 30 calendar days.
i) your dealings with our websites, or any disclosure of personal information to third parties for direct marketing purposes, or
ii) if you wish to request access to and receive information about the personal information we have received from and share about you (noting that your rights to access personal information may be limited in some circumstances), or
iii) update and correct inaccuracies in the personal information we have about you, or
iv) have the information blocked or deleted, as appropriate, or
v) withdrawal of consent, or
vi) oppose (in case of legitimate reasons) the processing carried out with respect to personal information.
2. SALE OF GOODS & SERVICES – TERMS & CONDITIONS
2.1 Imagene Labs' Services
2.1.1 The services of Imagene Labs include the collection, extraction, and analysis of your information based on a DNA sample or any other forms of your information provided by you ("Services"). The Services are provided by Imagene Labs and its affiliates and partners "AS-IS" and are based on the current state of biomedical research and technology used by Imagene Labs or its partners and affiliates.
2.1.2 The Services might change from time to time without any prior notice. You can stop using the Services at any time. If you wish to close your account, you can contact us at hello@imagenelabs.com. Imagene Labs does not have any responsibility for the use of the Services outside these terms.
2.1.3 The Services provided is recommended for research, informational and educational use only. It is solely provided to you for your consideration. We do not claim to provide medical advice or diagnosis by providing these Services. The Services and our recommendations must always be interpreted in combination with relevant clinical information, and dietary or lifestyle changes must be made in consultation with a relevant dietician or nutritional or healthcare expert.
2.1.4 The Services have not been clinically validated. The technology used by Imagene Labs, which is also used by the research community, has not been used for clinical testing. The Services are not to be used by the user as diagnostic tools and should not be a substitute for professional medical advice. You should always seek the advice from your physician or health care provider regarding any questions that you have regarding diagnosis, cure, or prevention of any disease or condition.
2.1.5 Imagene Labs does not guarantee the effectiveness of any specific course of action, procedures, opinions, or other information that may be mentioned on our website. If we provide you with recommendations that might work for you based on your information and scientific research, this information should be seen as intended for informational purposes only or for discussion with your physician or health care provider.
2.1.6 Due to the limited amount of information that can be practically obtained about you and the nature of the Services, your reliance on information provided by Imagene Labs, Imagene Labs' employees, Imagene Labs' websites, partners and affiliates is at your own risk.
2.1.7 Imagene Labs has the right to modify or discontinue the Services at any time with or without any prior notice. You understand and accept you may have to pay additional fees to have your information collected and analysed using additional technologies or features.
2.2 Testing limitations
2.2.1 Imagene Labs' laboratory may not be able to process your biological sample if it does not contain enough human DNA material, or the results from the laboratory process do not meet our standards for accuracy. Despite established standards for the processing of DNA samples, a small fraction of data generated during the laboratory process may not be interpretable or may be incorrect. In these cases, Imagene Labs shall make one more attempt to process the same DNA sample in the laboratory without any additional charges to the user.
2.3 Your Representations
2.3.1 You understand that the information you obtain from Imagene Labs is not designed to diagnose, prevent, or treat any conditions or to discover the state of your health without clinical and medical information.
2.3.2 You understand that the Imagene Labs Services are only for research, informational, and educational purposes and that while information provided by Imagene Labs might suggest a propensity towards a particular illness or health condition, or point to a possible diagnosis or treatment, it should always be confirmed and assessed by clinical and medical information and testing. Imagene Labs does not provide any health or medical treatment or advice.
2.3.3 You give permission to Imagene Labs, its contractors, successors and assignees to perform services on the information extracted from the DNA sample you provide. You also give permission to Imagene Labs to disclose your analysis results to you and Imagene Labs' partners and affiliates, if consented.
2.3.4 You confirm that you are above the age of consent in the jurisdiction you reside.
2.3.5 You guarantee that the sample you provide is coming from you; and if you are agreeing to these terms and conditions on behalf of someone else from whom you have legal authorization, you guarantee that the sample provided belongs to that person and you have legal authority to act on that person's behalf.
2.3.6 You acknowledge that any DNA sample that you provide and its resulting information can be transferred and/or processed outside the country where you live.
2.3.7 You guarantee that you do not represent an insurance company or forensic organization and are not trying to obtain information about any person you are not legally authorised to represent.
2.3.8 You are responsible for all of the consequences resulting from sharing your information with others.
2.3.9 You acknowledge that all of your information will be kept in Imagene Labs databases and will be processed as stated by the Imagene Labs' Privacy Statement.
2.3.10 You acknowledge that by providing a DNA sample, having your sample and information analysed, accessing your information, or providing information about yourself, you do not have any proprietary or other intellectual property rights in any research outcome by virtue of your provision of sample and information. You understand that you will not benefit in any way from research or from products resulting from your Information.
2.3.11 You agree that you have the authority - under the laws of the jurisdiction in which you reside - to make these representations. In case you break any of these representations or breach these terms in any manner, Imagene Labs has the right to terminate your account and refuse the future use of the Services; and you will indemnify and hold harmless Imagene Labs and its affiliates against any liability or damages that may arise in case these contracts are broken.
2.3.12 You understand that the information you share with anyone can be used against your best interests. Thus, you have exercised caution when sharing your information.
2.4 Your Account
2.4.1 In return for your use of Imagene Labs' Services, you agree to:
i) provide accurate and current Registration Information about yourself as requested by the Services; and
ii) maintain and update your Registration Information to keep it accurate and current.
2.4.2 You are responsible for maintaining the confidentiality of your password and account. If you allow others to access Imagene Labs' website through your account and password, you will indemnify Imagene Labs and its affiliates against any liability or costs arising from such actions.
2.4.3 Imagene Labs EXPRESSLY DISCLAIMS ALL LIABILITY FOR ANY DAMAGE ARISING FROM NOT FOLLOWING THIS SECTION.
2.5 Your Responsibilities and Liabilities
2.5.1 You are responsible for the consequences of any violation of your obligations under these terms and conditions, including any damage that Imagene Labs might suffer. Any violation would give Imagene Labs the right to suspend or terminate your account and refuse any future Services. You will indemnify Imagene Labs and its affiliates, partners, officers and employees against any costs or damages that might arise from your violations of these terms and conditions.
2.5.2 If you want to provide your genetic and/or self-reported information to third parties, you agree to indemnify Imagene Labs, its employees, contractors, successors, and assigns from any liability resulting from such disclosure of your genetic and/or self-reported information.
2.6 No resale
You agree not to distribute, publish, duplicate, copy, create, sell or share portions or all of the Services, the use of the Services or access to the Services for any commercial purposes.
2.7 Termination
2.7.1 Account closure
If you wish to terminate your agreement with Imagene Labs, you can do so by informing Imagene Labs in writing, as well as closing your accounts from all of the Services that are provided to you. You can contact us at hello@imagenelabs.com . Upon receiving your written notice to terminate, Imagene Labs will send you an email to confirm this notice and this termination will be effective after receiving a second email confirmation from you. Your account data will be deleted within 90 calendar days.
2.7.2 Imagene Labs can terminate its agreement with you at any time, as well as revoke your password and terminate your account if:
i) you violate any provision of the terms and conditions or act in a way that shows you cannot comply with the provisions of the Terms Of Service;
ii) Imagene Labs is required to do so by law;
iii) one of the partners that offered the Services terminates its relationship with Imagene Labs or stops offering the Services to you;
iv) Imagene Labs no longer plans to provide Services to users in your country of residence or where you use the Services; or
v) the Service provided to you by Imagene Labs is, in Imagene Labs' opinion, no longer commercially viable.
2.7.3 Any suspected illegal activity can be grounds for terminating your Service use and can be referred to the appropriate law enforcement authorities. You understand that Imagene Labs will not be liable to you or any third party for terminating Service use.
2.7.4 Genetic data deletion
You are in control of your genetic data. If you wish to delete your genetic data, you may do so by informing Imagene Labs in writing. Upon confirmation of your request, Imagene Labs shall delete your genetic data from our data storage systems within 90 calendar days. If you have agreed to the Informed Consent For Research, please refer to section 3 for details, your genetic data will not be removed from on-going or completed research projects, but will not be used in any new research projects.
2.7.5 DNA sample destruction
You may request for your DNA sample(s) to be destroyed by informing Imagene Labs in writing. Upon confirmation of your request, Imagene Labs shall destroy your DNA samples within 90 calendar days.
Please note : If you choose to delete your genetic data and/or destroy your DNA sample, Imagene Labs will not send you any future information or updates on your genetic reports.
2.8 Survival of Terms
A termination of the Service or a user account will not affect any existing obligations of the user to Imagene Labs, nor will it affect any rights or remedies of the parties that have accrued up to the termination.
2.9 Interactions between Imagene Labs' Customers and Imagene Labs' business partners
Your correspondence or business dealings through promotions, vendors, and other resources found on the Imagene Labs Service – including payment and shipping of goods and services and any other terms and conditions associated with such dealings – are exclusively between you and the such providers. You agree that Imagene Labs cannot be held responsible or liable for any loss or damage resulted from these dealings or as a result of the information provided on the Services.
2.10 WARRANTY DISCLAIMER
YOU EXPLICITLY ACKNOWLEDGE AND AGREE THAT:
i) YOUR SERVICE USE IS VOLUNTARY AND AT YOUR OWN RISK. THE SERVICES PROVIDED ON AN "AS IS" AND "AS AVAILABLE" BASIS. IMAGENE LABS EXPLICITLY DISCLAIMS ALL WARRANTIES OF ANY KIND, INCLUDING THE MERCHANTABILITY WARRANTIES.
IMAGENE LABS MAKES NO WARRANTY THAT
i) THE SERVICES WILL MEET YOUR REQUIREMENTS;
ii) THE RESULTS OBTAINED THROUGH THE SERVICES WILL BE ACCURATE AND RELIABLE;
iii) THE QUALITY OF THE PRODUCTS, INFORMATION OR SERVICES OBTAINED THROUGH THE SERVICES AND ANY OTHER MATERIAL PURCHASED OR OBTAINED THROUGH THE SERVICES WILL MEET ALL OF YOUR EXPECTATIONS
iv) ANY MATERIAL THAT IS DOWNLOADED OR OBTAINED THROUGH THE SERVICES IS DONE AT YOUR OWN RISK AND YOU ARE SOLELY RESPONSIBLE FOR ANY DAMAGE ASSOCIATED WITH YOUR COMPUTER OR ANY LOSS OF DATA THAT MIGHT RESULT FROM DATA DOWNLOAD.
2.11 LIABILITY LIMITATION
WITHIN THE LIMITS ALLOWED BY LAW, YOU EXPLICITLY UNDERSTAND AND ACCEPT THAT IMAGENE LABS SHALL NOT BE LIABLE FOR ANY DAMAGES INCLUDING DAMAGES FOR LOSS OF PROFITS, USE, DATA OR OTHER LOSSES (EVEN IF IMAGENE LABS HAS BEEN ADVISED OF THE POSSIBILITY OF THESE DAMAGES), RESULTING FROM:
i) THE USE OR INABILITY TO USE THE SERVICES;
ii) ANY ACTION TAKEN BASED ON INFORMATION RECEIVED FROM THE SERVICES OR THROUGH THEM;
iii) YOUR FAILURE TO KEEP YOUR ACCOUNT AND PASSWORDS CONFIDENTIAL AND SECURE;
iv) THE COST OF PROCUREMENT RESULTING FROM ANY GOODS, DATA, INFORMATION, OR SERVICES BOUGHT OR OBTAINED OR MESSAGES RECEIVED THROUGH OR FORM OUR SERVICES;
v) PROHIBITED ACCESS TO DATA OR ALTERATION OF YOUR DATA TRANSMISSIONS;
vi) IMPROPER AUTHORIZATION FOR THE SERVICES BY SOMEONE CLAIMING TO HAVE REQUISITE AUTHORITY; OR
vii) STATEMENTS OR CONDUCT OF ANY THIRD PARTY ON THE SERVICES.
2.12 Miscellaneous
2.12.1 Entire Agreement
This terms and conditions represents the entire agreement between you and Imagene Labs. It governs your Service uses and replaces any prior agreements made between you and Imagene Labs or its representatives, partners, affiliates, agents, sub-contractors on this matter. You may also be subject to additional terms and conditions that may apply when you use the Services, content or software.
2.12.2 Applicable Law and Arbitration
Except regarding disputes relating to intellectual property rights, obligations, or claims, disputes with Imagene Labs arising from Agreement ("Disputes") will be governed by the laws of Singapore regardless of your country of origin or where you access Imagene Labs. Any Disputes shall be resolved by arbitration in Singapore in accordance with the Arbitration Rules of the Singapore International Arbitration Centre.
2.12.3 Failure from Imagene Labs to enforce any right or provision from these terms and conditions should not constitute a waiver of such right or provision. If any provision is found to be invalid, the other provisions shall remain in full force and effect.
2.12.4 Any claim or cause of action from or related to the Services or these terms and conditions must be filed within one (1) year after the claim or the cause of action is made.

If any provision in these terms and conditions is found to be null, void, voidable or unenforceable, the portion that remains is in full force and effect.
2.12.5 We hold the right to modify or replace these terms and conditions, which are effective as they are posted on Imagene Labs' website. If you disagree with any changes, you may terminate this Agreement at any time.
2.12.6 You shall not assign any rights or obligations under this Agreement.
2.12.7 We can assign or delegate all rights and obligations under the Agreement without notice to you.
3. INFORMED CONSENT FOR RESEARCH
By visiting the Imagene Labs website and agreeing to be a research subject, you understand and agree to accept and adhere to the following terms and conditions below:
1. You hereby donate your biological sample and provide your information to Imagene Labs and its affiliates and partners for research use only.
2. Your participation in research is voluntary. You may stop participating at any time.
3. If any new tests, technologies, processes, or inventions are made as a result of the research conducted using your consented sample, you agree that you will not receive any compensation, nor will you have any right, title, and/or interest in or to such new or improved tests, technologies, processes, or inventions.
4. You agree that any information you provide will always be accurate, complete, not misleading and up-to-date.
5. You waive all property and intellectual property rights to your biological samples that are given or will be given to Imagene Labs.
6. You understand that all biological samples taken from you and information you provide will be de-identified, stored and used for research in any part of the world for any period of time.
7. Information collected for research will be kept confidential. Your records, to the extent of the applicable laws and regulations, will not be made publicly available.
8. You waive your rights to seek damages in the event your de-identified biological samples is re-identified through no fault of Imagene Labs or its affiliates or partners.
9. You agree to be contacted by Imagene Labs when you am deemed suitable for participation in a research project and in the course of research.
10. You agree that incidental findings will not be made available to you.
11. In the event of any publication regarding research using your biological sample, your identity will remain confidential.
12. If you have questions about the research studies in which you may be involved in, or if you wish to stop participating in research, I may contact Imagene Labs here .
13. You am responsible for maintaining the confidentiality of any login information associated with any account you use to access Imagene Labs' website. Accordingly, you am responsible for all activities that occur under my account/s.
14. You understand that accessing (or attempting to access) any of Imagene Labs' information in Imagene Labs' website by any means other than through the means Imagene Labs provides, is strictly prohibited. You specifically agree not to access (or attempt to access) any of Imagene Labs' information through any automated, unethical or unconventional means.
15. You will not engage in any activity that disrupts or interferes with Imagene Labs' information, including the servers and/or networks to which Imagene Labs' information are located or connected.
16. You will not use, copy, duplicate, reproduce, sell, trade, or resell Imagene Labs' information.
17. Imagene Labs reserves the right to modify these terms from time to time without notice.
18. You understand that Imagene Labs does not waive any of its rights by not exercising or enforcing any right or provision in this document.
Update as of June 2022